Stylists/Technicians
Sharon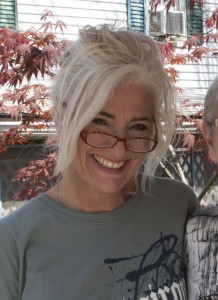 For over 30 years, Sharon has been providing exceptional hair care and cosmetology services. With know how that comes from years of experience and from regularly attending classes and trade shows, Sharon continually sharpens her expertise in the latest products, techniques and technologies. Sharon studied at The Creative School of Hairdressing in Rocky Hill. She received her skin care certificate in 1981. She later expanded her skills at the Christine Valmy International School for Esthetics, Skin Care & Makeup in New York which launched her into becoming a qualified artist in basic and advanced makeup and theatrical/stage makeup.
Middletown's proximity to Boston and New York give Sharon and all of the staff easy access to many continuing education opportunities in hair and cosmetology.
Denise
Denise is a Vinal Technical High School graduate. Denise began at Shairons as an assistant until she received her certification in hairdressing and cosmetology. Her professional approach combined with her natural talents in styling for weddings, proms, and special events have contributed immensely to the excellence of our salon.
Deb
Deb focuses her skills on sets, cuts, permanent waves and color. With extensive training from Vinal Technical High School, Debbie's work has been a cornerstone at our salon for 8 years.
Molly
Molly started at Shairons as an assistant in 2006 and polished her skills to pass state boards and become a full-time staff member. Molly is also one of our licensed massage therapists and graduated from the CT Center for Massage Therapy in 2008. Molly's warm approach to her clients behind the chair as well as her skills with manicures, pedicures and makeup make her a diverse talent at our salon. Staff Contractors Paula Paula is a licensed massage therapist and graduate of the CT Center for Massage Therapy. She is available throughout the week and occasionally on Saturdays. She offers a wide variety of body, hand and/or foot treatments, as well as revitalizing facials.
Becky
Becky is our nail technician as well as a stylist.  Becky received extensive training from the Vinal Technical High School and has also recently completed her Bachelor's degree.  Becky can be booked by appointment throughout the week.
Salon Assistants
Jackie – Jamie – Bethany
Our assistants are a vital part of our team ̶ greeting clients, scheduling appointments, restocking towels, rotating our product inventory and assisting with clean-up and check-out. Their support to the staff and attention to our customers round out the salon experience we take pride in.