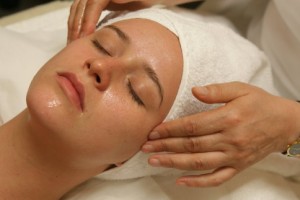 We offer facials for every skin type.
Our invigorating deep pore cleansing facials are designed to detoxify, purify, tone and seal with moisturizer. Gentle exfoliation will whisk away dead skin cells while the circular, stimulating massage moisturizes leaving the skin deeply clean, soft and radiant.
Be sure to ask about the private label products we carry to continue your healthy skin regimen in the comfort of your own home.
Make an appointment for your facial with Becky.