Welcome to Shairons Salon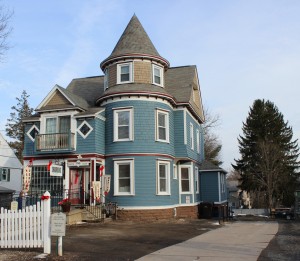 For over 17 years, Shairons has been providing salon services in a relaxed and welcoming setting. We are a full-service salon offering hair services for men, women and children as well as makeup, hair removal, therapeutic massage and more. Our comfortable service area is a place for you to relax, revitalize and escape from daily stress.
Please browse our services and review our staff bios to help you select a technician. Your technician will get to know you and understand your hair and style desires. We will also help you understand products and treatments that work best for your specific hair type.
Children are always welcome and we offer a separate room where they can receive services or wait for a parent while enjoying a DVD, reading a book or playing with toys.
The salon is handicapped accessible offering a drop-off area for handicap vans and a ramp to the front entrance. There is also additional parking in the rear of the building.